Ghosts and ghouls and spirits, Oh My! 

There is approximately 230,000 people living and breathing in Baton Rouge at this moment..... but how many of those live in Baton Rouge but are no longer breathing? Ghosts, spirits, whatever you want to call them, they are in Baton Rouge and have made their presence known. There have been numerous reports of strange activity within the city, such as weird noises, unexplained happenings and even a few ghost sightings. 

For those of you brave enough to dare, here is a list of some of the most haunted places in and around Baton Rouge. We do not recommend you take these places and their experiences lightly. 

1. Guaranty Income Life & Broadcasting Building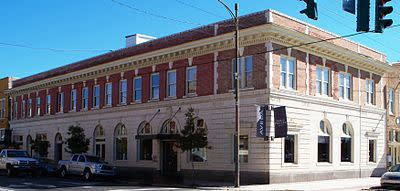 The building was originally used 
as Baton Rouge General Hospital and like any hospital, the bottom floor served as the hospital morgue. Now the former morgue is used as a cafeteria and the freezer where bodies were stored is now used to store files. At night, the entire floor drops several degrees colder than the rest of the building. Security guards refuse to go down there and many complaints of strange noises coming from the bottom floor. The elevator is even said to go up and down at night when no one is there. Kind of creepy that where dead bodies use to lay is now where food is served...... 

2. Old State Penitentiary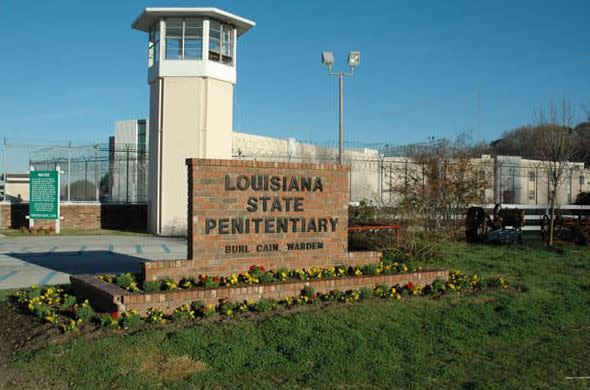 Now housing Louisiana State Police Headquarters and Barracks, the Old State Penitentiary, also known as Angola Prison, is claimed to be a hot-spot for ghostly activity. The old execution chambers and morgue now house offices. Employees have experienced sounds of footsteps on many occasions without explanation. Other strange instances reported included radios in offices turning themselves on and off and reports of old prisoners roaming the halls finally freed from their cells. I guess some of those who were locked up were never released for good behavior.


3. Old State Capitol
Sarah Morgan is not the only ghost haunting Louisiana's Old State Capitol. Several former public servants and soldiers have been reported being seen roaming the halls and empty rooms a time or two. Several security officers report alarms (motion activated) going off in the middle of the night and video cameras showing no sign of anyone in the vicinity. The guards and tour guides at the building also report instances of doors opening and closing when no one else is in the building.

4. Myrtles Plantation
Myrtles Plantation has long been regarded as one of America's Most Haunted Houses.
I can actually speak from experience when I say this place is haunted. When I was 14 and on a field trip to the plantation, I had a ghostly experience in the room where the spirit of an angry slave is known to appear. When no one else was in the room except my friend and me, we witnessed a drawer on a desk open and close several times all by itself. It may seem silly but it sure scared us!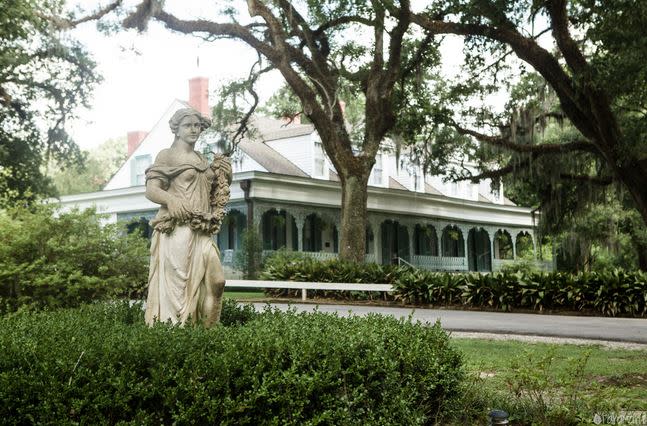 Other reported ghost sightings include: a naked Indian woman (the plantation was built on Indian burial grounds); Chloe, a former slave who allegedly killed two children she watched over; those two children, who still like to play and sit on the roof of the house from time to time; William Drew Winter, a former owner who was shot by a stranger and died on the 17th step on the stairs; and several other former slaves still seeking chores to do around the house.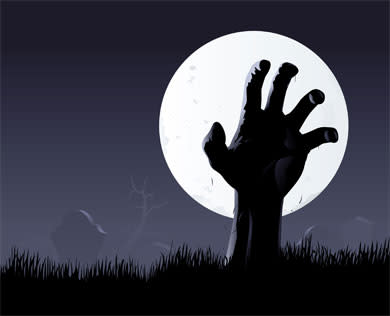 In the cemetery there is a marble headstone marking the grave of a boy named Michael Brown. Michael was allegedly killed by a hit and run driver who was rumored to be caught when details of the crash somehow came to be carved on the back of the headstone itself. People believe that it was the ghost of Michael Brown himself reaching out from beyond the grave to identify his murderer. Be careful not to step on any of the graves, you never know who might reach up and grab you.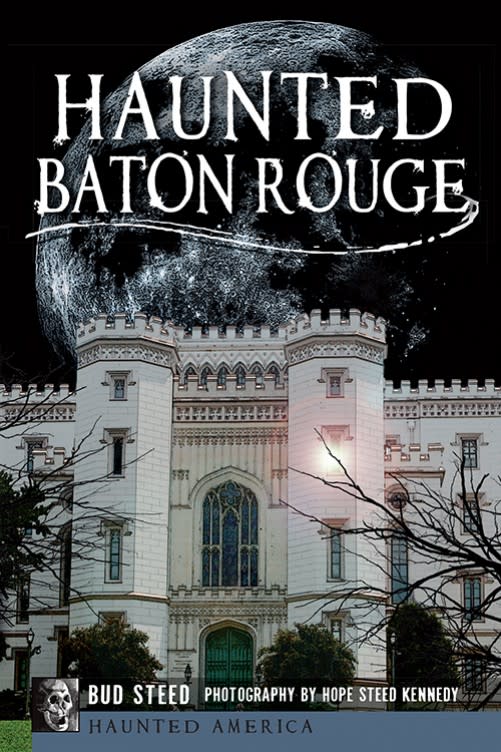 To learn more about all the haunted places above and other haunted locations in Baton Rouge, the book, Haunted Baton Rouge, is available for purchase online.
Posted by: 
Julie Thomas, Visit Baton Rouge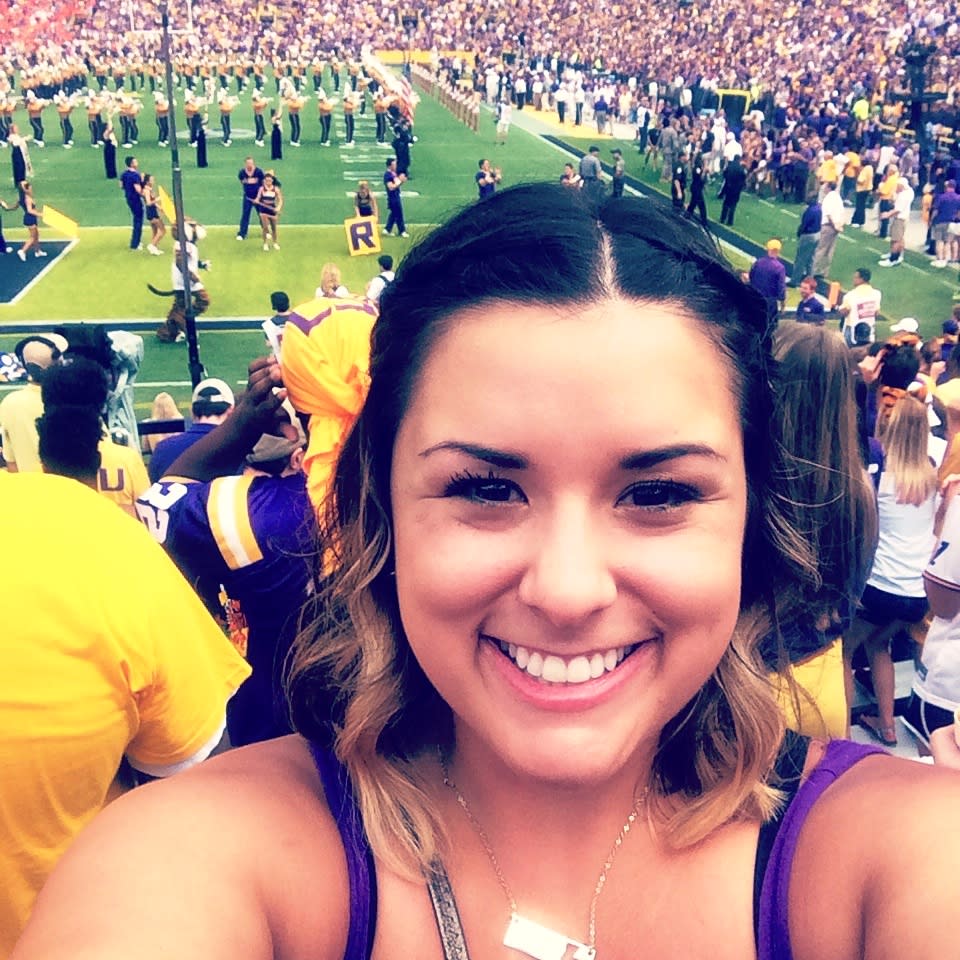 Julie is the new Communication Intern for Visit Baton Rouge. Before relocating to Baton Rouge, Julie lived in Haughton, Louisiana and attended Louisiana State University in Shreveport where she graduated in May 2014 with a degree in public relations. She now attends LSU as a graduate student at the Manship School of Mass Communications. She loves reading, watching Law and Order, playing with her dog, traveling and exploring the amazing city of Baton Rouge. You can follow her on Instagram or on her personal blog.