Destination Halloween 
Grab your ghosts and goblins and join us in Louisiana's Capital City for Halloween. Not only do we have one of the most haunted houses in America, but Baton Rouge celebrates all October long with parades, festivals, corn mazes and more.
2019 October Events in Baton Rouge
*Submit your event to Visit Baton Rouge's online calendar of events to be featured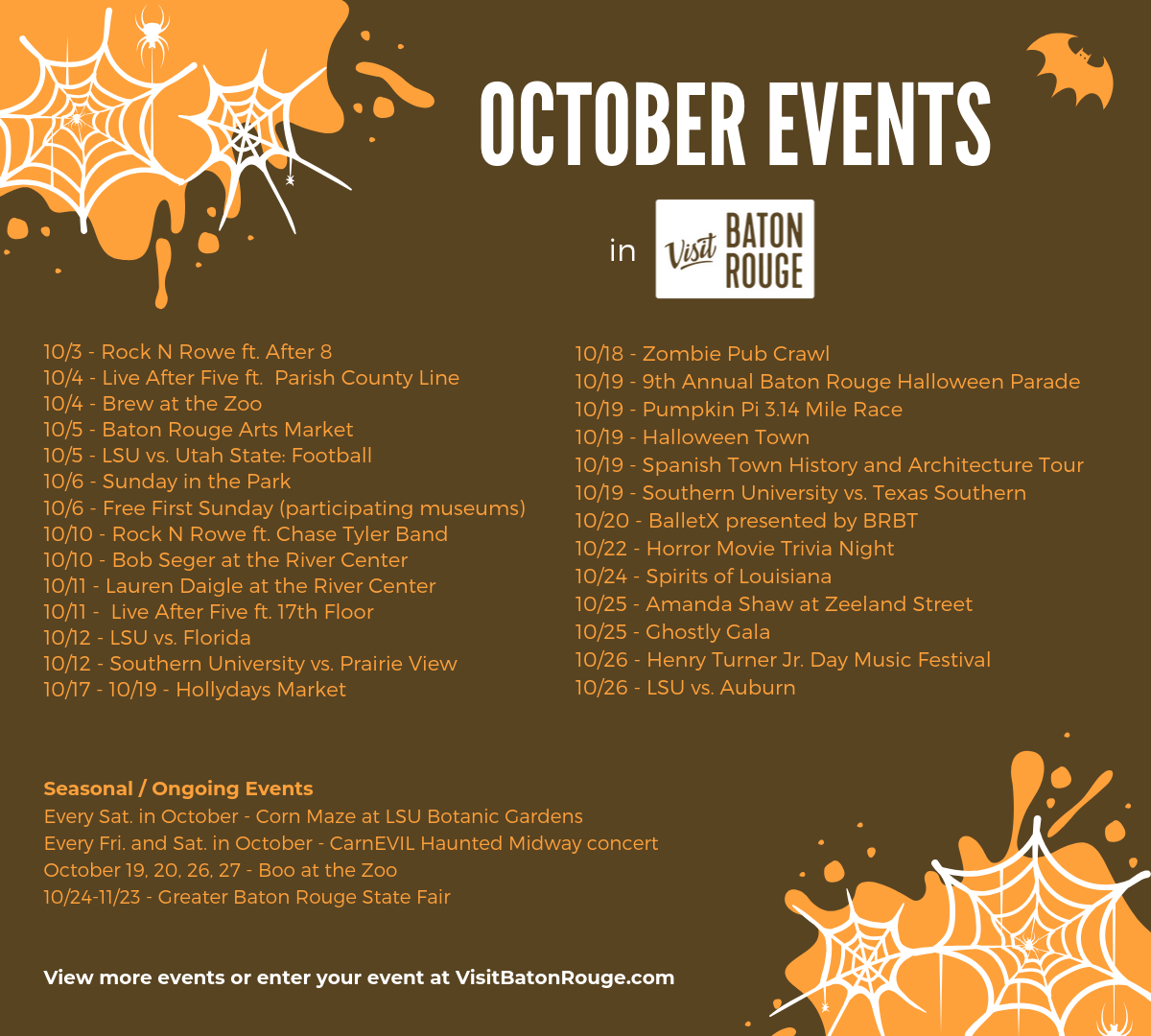 Content originally made for Visit Baton Rouge's Red Stick Roundup. Sign up now to receive events like this in your inbox monthly.