I will just go ahead and admit this one – I am fairly obsessed with my corgi,
Katie
. I may be a little biased, but I think she is one of the cutest dogs I've ever met. If it was possible, I would take her everywhere I went and spend all of my time with her. Call me crazy, but I find it so hard to leave her to go hang out with my friends. Thankfully,
Baton Rouge
has quite a few awesome dog friendly places that we love to go to together. Here are some of our favorites:

Lucy's Retired Surfer's Bar & Restaurant
I love their food, but I love their dog friendly patio even more. Conveniently located on Third Street, Lucy's makes a great place to hang out with your dog on a Friday night. They even keep dog treats at the hostess stand! Though, the best part about Lucy's is that they are the only restaurant in town to serve "canine cuisine." Yes, they have a menu just for dogs. All of the items come with a free "chilly pup," which is an adorable name for a crushed ice bowl. All in all, Lucy's takes the cake for catering to the puppies of Baton Rouge.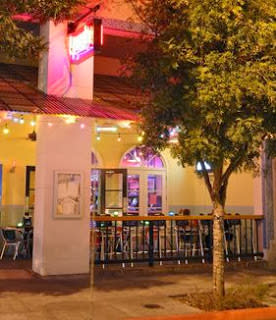 Photo Credit: Lucy's Retired Surfer's Bar

The Bulldog
The Bulldog has a wonderful dog friendly patio that makes the perfect place to go relax with your friends. However, they didn't just stop with providing such a great place to hang out with your dog. The Bulldog also host's monthly "Yappy Hours" when proceeds from the event benefit an animal charity. Taking place every first Thursday, fifteen percent of sales during "Yappy Hour" are donated. Every month a different animal welfare group is sponsored.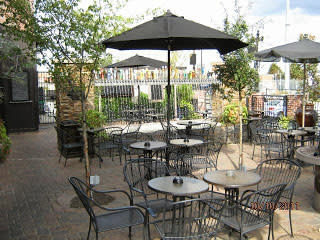 Photo Credit: The Bulldog

Zippy's Burritos Tacos and More
I think Katie's favorite place to go is Zippy's. The best part about Zippy's is their super spacious outdoor patio that is dog friendly. Zippy's was the first place that I ever took my little pup and she has loved it ever since. She's probably hooked on the tortilla chips, but I love that there are always at least a few other dogs there for her to visit with. Here's a picture our first trip there together, just one day after I got her: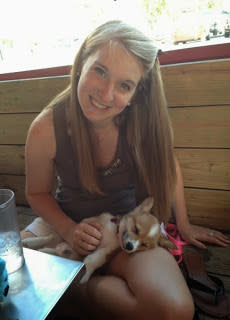 Photo Credit: Chelsea Bennett

Local Coffee Shop Patios
I was so excited to find out that the outdoor patio's of all the CC's Coffee Houses are dog friendly! The Starbucks in Perkins Rowe, and Garden District Coffee also allow dogs on their patios. At last I can finally combine my love for toting Katie around and coffee all into one trip.

These are just a few of our favorite Baton Rouge spots that are dog friendly. However, quite a few local restaurants allow dogs on their patios. What are your favorite places to take your dog? Share them with us in the comments!
Chelsea Bennett, Communications Intern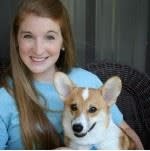 Chelsea Bennett is a Communications Intern for Visit Baton Rouge. She is a proud lifelong resident of Baton Rouge and LSU student. A lover of all things southern, she is completely infatuated with the sweet Louisiana life and everything quintessentially "Baton Rouge." Follow Chelsea on Twitter @GeauxChels