Baton Rouge is known as "Hollywood South" and many movie and television productions use our beautiful city as a location for filming. Even if you can't visit the big screen, catch one of these movies or binge-watch one of these tv series filmed in Baton Rouge on your small screen at home. While watching, see if you can spot the Baton Rouge locations featured. Know of another movie/tv show that was filmed in Baton Rouge or set in Baton Rouge, let us know in the comments!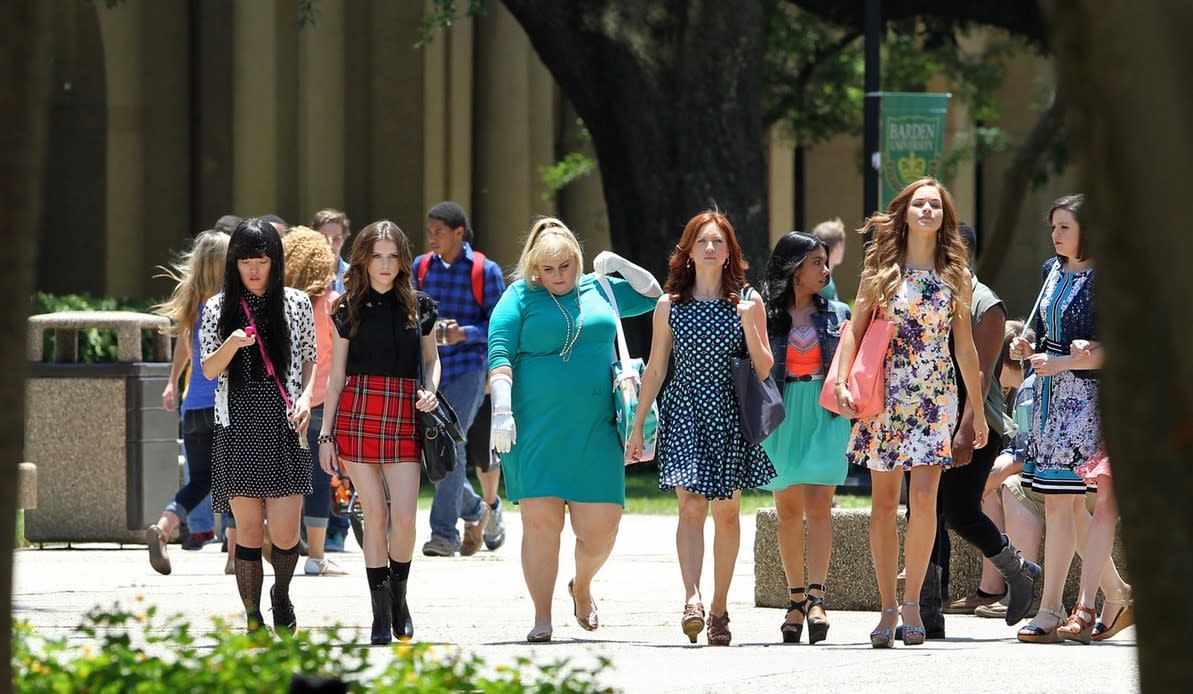 Pitch Perfect being filmed on LSU's campus, staged as "Barden University"
Netflix
The Highwaymen
Dukes of Hazzard 
Failure to Launch
Search Party 
Amazon Prime
Darlin 
Grand Isle
Back Roads
Parallax Theory
Disney+
Captain Marvel 
Inspector Gadget
Other/for rent online
Blaze (Showtime)
Schizopolis (Criterion Channel)
Pitch Perfect
The Twilight Saga
True Blood
The Magnificent Seven
Oblivion
Fantastic Four
The Maze Runner
Battleship
22 Jump Street
Ray
Film Baton Rouge is the commission that helps bring productions like this to Baton Rouge, helping our economy and showcasing our city. For a full list of all productions filmed in Baton Rouge, check out their Made in BR page on their website!
Bonus: listen to Baton Rouge Music
Songs about Baton Rouge, from local artists