Have you been drawn to their delicious smells and flavors? Or their scrumptious designs? The cupcake has truly taken on a different meaning and look in the last few years during this cupcake craze. Cupcakes seem to bring people a sense of joy and have become a "comfort food." And of course, there is a cupcake for every occasion, including "Hump Day" cupcakes for Wednedays. The creativity coming out of cupcake bakeries is undeniable and I wanted to highlight a few of our talented bakeries in the Baton Rouge area to show-off their work!
Sweet Wishes was my first encounter when the cupcake craze started a few years back when I was in college. They are the definition of "simplicity is the ultimate sophistication." You can see what I mean here. They offer any flavor you can imagine, from Chai and Lemon Raspberry to every combination of chocolate. And you better believe they follow the Louisiana tradition and have a King Cake flavored cupcake around Mardi Gras! Throw me one of those, Mister! I'll throw you a peek at their designs, look below!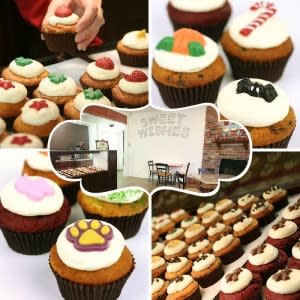 Photo Credit: Sweet Wishes Gourmet Cupcake Shoppe
And for all you pup lovers, they've got Pupcakes! Woof!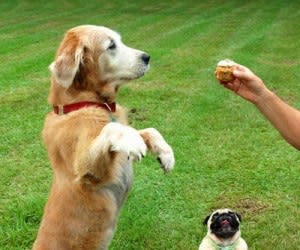 Photo Credit: Sweet Wished Gourmet Cupcake Shoppe
It was a really tough decision to choose just four, we almost bought the whole store! The flavors we went with were Cookie Deaux, PB Cup, Proposal, and Strawberry Cheesecake. Needless to say, the birthday girl savored each bite of them. The cupcake is just as good as the decorations on them! I also love the fact that they incorporate well-known brands into their cupcakes like the ones below. Looking forward to trying new flavors next time!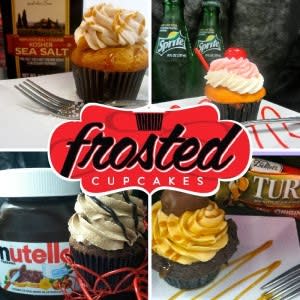 Photo Credit: Frosted Cupcakes
Now on to Cupcake Couture, a gourmet cupcake shop that truly lives up to their name! Owners and sisters, Lauren and Lindsay Whittle, strive to offer a family atmosphere in their shop and many can agree they have achieved that goal. If this doesn't scream gourmet, I'm not sure what does…take a look below!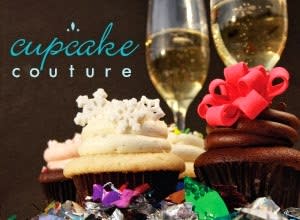 Photo Credit: Cupcake Couture
They've got standard flavors such as Vanilla Caramel and Chocolate Obsession, but you can look at their menu and check out the specialty flavors of the day and choose when you want to go grab one! Birthday Cake cupcakes can make any Saturday better, that's for sure!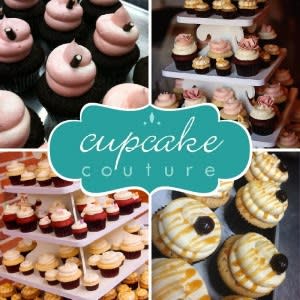 Photo Credit: Cupcake Couture
As you can see, we've got a lot of cupcake talent in our city! Be sure to follow Sweet Wishes and Cupcake Couture on Facebook to keep up with their latest creations. Who knows what's going to pop out of that cupcake pan next!
What's your favorite cupcake? Comment below and let us know!
Posted By:
Christy Chachere, Communications Coordinator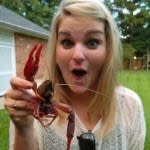 Christy Chachere is the Communications Coordinator for Visit Baton Rouge. Born and raised in Louisiana, LSU grad and now promoting our great city day after day! You can find her tweeting, Facebooking, blogging, Instagramming and much more for us!