Love is in the air with Valentine's Day only 5 days away. For those of you ready to celebrate, but aren't quite sure what to do, we have complied a list of Valentine's Day treats and activities for you and your special someone to enjoy.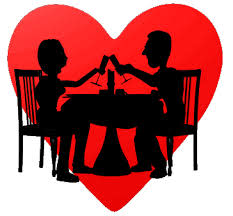 18 Steak
Located at the L'Auberge Casino and Hotel, 18 Steak is offering a Valentine's Day special for couples, which includes a four course meal with your choice between New Zealand Rack of Lambs or Redfish Courtbouillon with King Cake Bread Pudding for desert or a raspberry chocolate mousse. Afterwards, you and your love can head into the AAA Four Diamond rated hotel for plenty of gaming area, with more than 50 table game and more than 1,500 of the latest slot machines. 

Ambrosia Bakery 
If you have flowers, but still need the sweets to go with them, the deliciously creative Ambrosia Bakery is offered special Valentine's Day theme goodies available for purchase in store of online. Click here to find out where you can order a heart shaped cake or pastry created specifically with your love in mind. 

Belle of Baton Rouge 
The Belle of Baton Rouge is hosting a Valentine's Day extravaganza featuring Bobby Rush for entertainment. The event is $15 per person and will include an exquisite buffet, roses for the ladies, complimentary champagne, free parking and $5 free slot play. For more information, click here. .

Bocage Plantation
Enjoy a romantic getaway at the Bocage Plantation, on Old River Road, Hwy 942. Spend the weekend with you loved one at this classic and romantic plantation, enjoying breakfast in bed and the wonderful sites among the plantation. For more information, click here. 

Nothing Bundt Cakes 
Spice up this Valentine's Day with a Valentine's Day themed bundt cake for you and your loved one to sample and savor during the Valentine's Day weekend. Nothing Bundt Cakes is known for delivering the best bundt cakes around and will not disappoint your lover's taste buds. Visit their website to place your order here. 

Nottoway Plantation
The historic and breathtaking plantation will be hosting a Valentine's Day dinner, which includes a five course meal, red roses for the ladies and champagne. Guests can choose between Crawfish Cake Louisianne, Lobster Bisque, Wood Grilled Chicken Creole or Bananas Foster Cheesecake for dessert. To make your reservation, click here.

Oak Alley Plantation 
Bring your loved to a romantic, candlelight dinner at the beautiful Oak Alley Plantation. The four course meal will also be paired with an appetizer, dessert and wine. Afterward you can stroll the historic plantation grounds, admiring the beauty of the night. Reservations are required, so make yours today by clicking here. 

Spanish Town Mardi Gras Parade
The most celebrated parade in Baton Rouge, the Spanish Town Parade will be held this Saturday, February 14 in downtown Baton Rouge, beginning at noon. This year's theme is a St. Valentine's Day Masquerade where love is the center of attention. This family friendly event celebrates family, fun and the enjoyment of your loved ones company. Click here for more details. 

Sullivan's Steakhouse
This Valentine's Day, have dinner at one of the finest restaurants in Baton Rouge. Sullivan's Steakhouse is offering couples a three course meal, including prime steak options, Lobster Basil Stuffed Shrimp, New York Cheesecake or Warm Bananas Nutella Bread Pudding for dessert. Wine is also included in the dinner. For more information, click here. 

The Melting Pot 
The Melting Pot in Baton Rouge is celebrating Valentine's Day all weekend long with a special pricing for couples. The packaged event includes a fabulous four course gourmet fondue dinner and children under 12 can get a "Kid's Fondue By You" entree for a special price. Reservations are required. Click here for more details. 

How will you be spending your Valentine's Day? Tell us in the comments below! 

Posted by: Julie Thomas, Visit Baton Rouge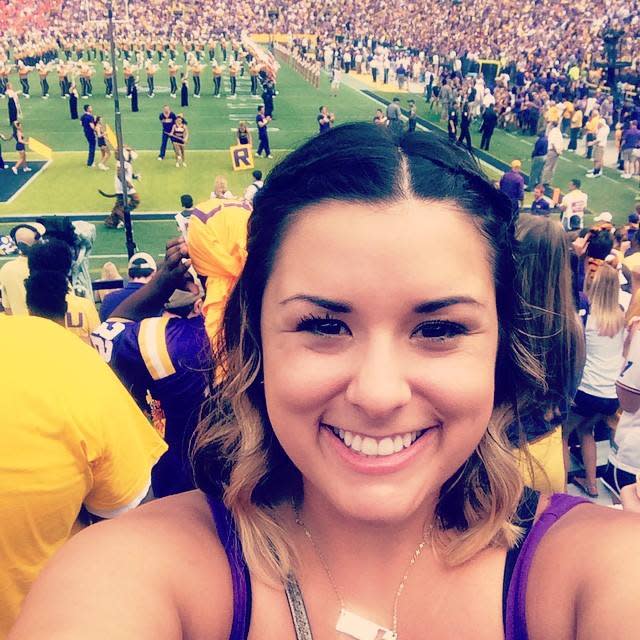 Julie is the Communication Intern for Visit Baton Rouge. Before relocating to Baton Rouge, Julie lived in Haughton, Louisiana and attended Louisiana State University in Shreveport where she received a degree in public relations. She is now as a graduate student at the LSU Manship School of Mass Communications. She loves reading, watching Law and Order, playing with her dog, traveling and exploring the amazing city of Baton Rouge. You can follow her on Instagram or on her personal blog.