As if we needed any other reason to eat at Frankie's Dawg House, today is National Hot Dog Day! If you're in town, swing by the tiny hole-in-the-wall off Perkins Road and enjoy a gourmet hot dawg with locals.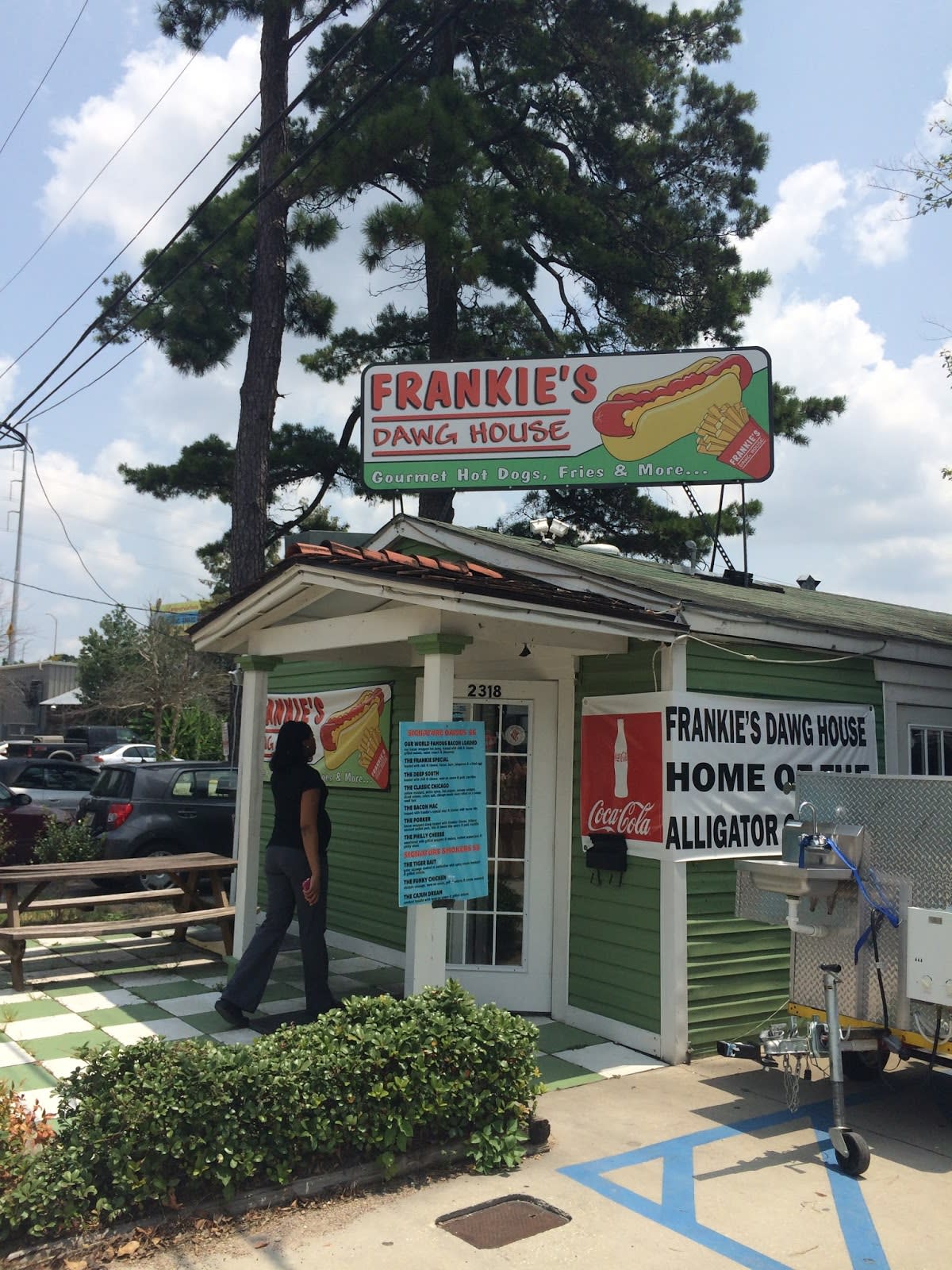 You name it, Frankie's probably puts it on a dawg. From mac-n-cheese to eggs to pancake syrup, Frankie's Dawg House serves up exceptional guilty pleasures.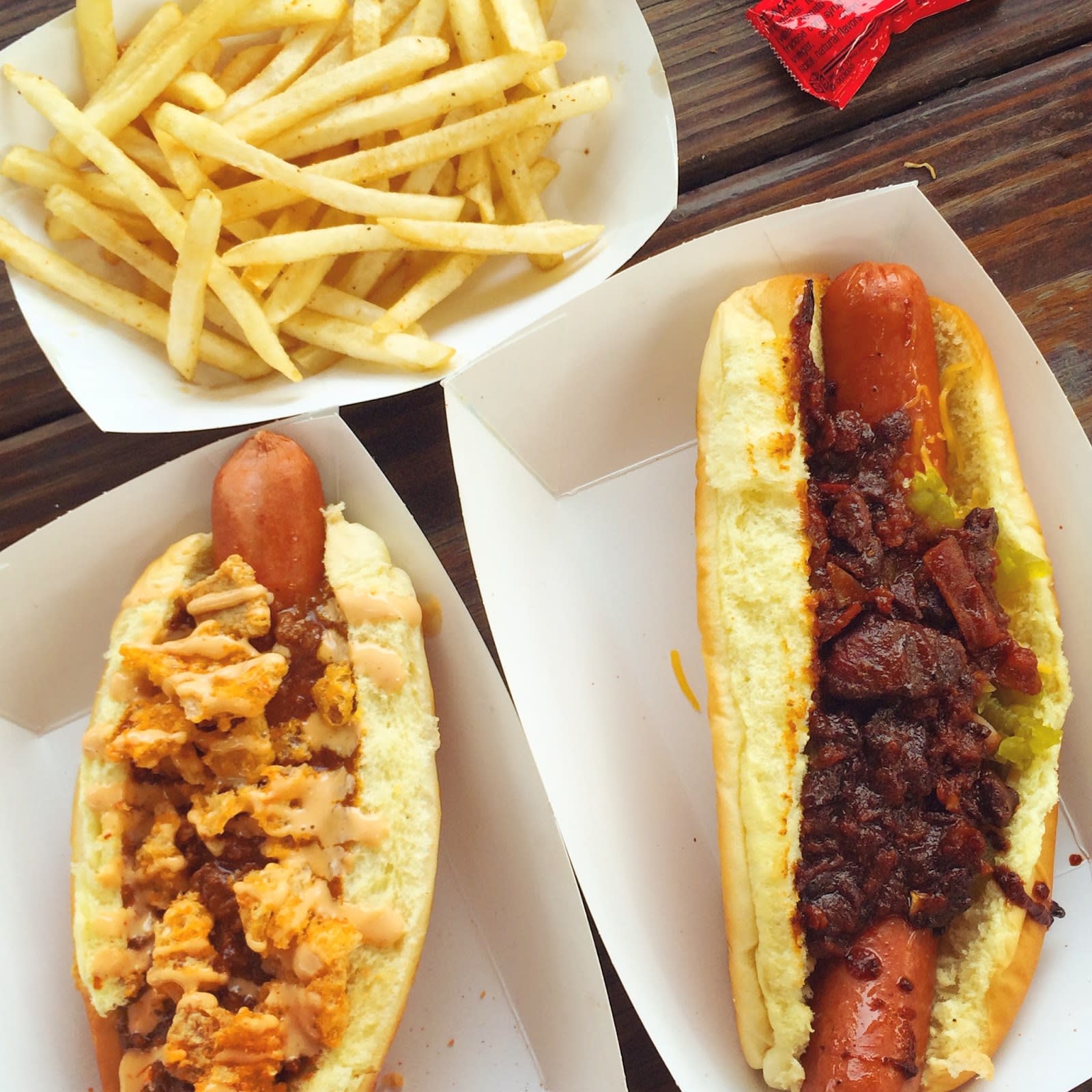 We at Visit Baton Rouge ate lunch at Frankie's and enjoyed a Deep South Dawg (pictured to the right: chili-n-cheese, Wow Wee sauce and pork skins) and a Jay Ducote Dawg (pictured to the left: cheddar, jalapenos, bacon,
Jay D's Louisiana Barbecue Sauce
).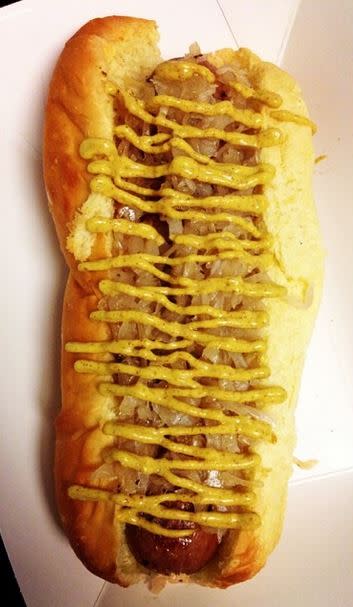 If you're not that adventurous, stick with one of the classic dishes at Frankie's, like this New Yorker Dawg (spicy brown mustard, sauerkraut). If you still have room in your stomach, be sure to grab a milkshake to go!
Frankie's Dawg House
Posted by:
Danielle Kelley, communications intern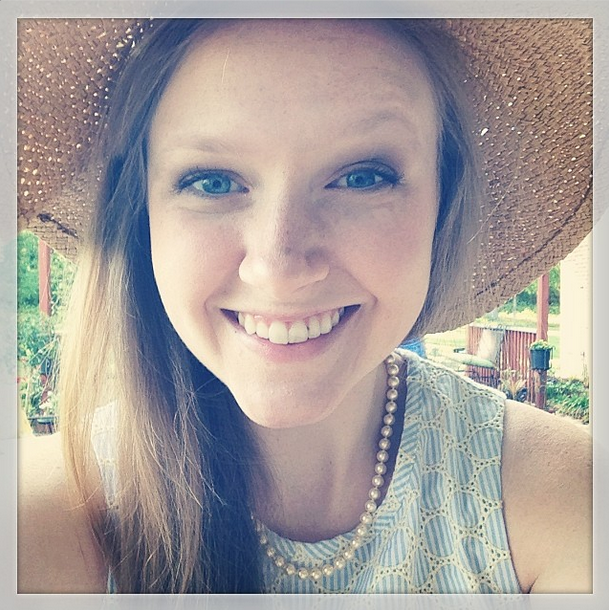 Danielle is the communications intern for Visit Baton Rouge. She was born and raised in East Baton Rouge Parish, and is passionate about all things Louisiana. An LSU senior, Danielle is studying mass communication with a concentration in public relations. She loves books, birds and Baton Rouge.
Follow Danielle on 

Twitter

, 

Instagram

 or on her 

personal blog

.