As most of you know, I traveled to Toronto, ON for the Travel Blog Exchange (TBEX), the world's largest gathering of travel bloggers, back in June. TBEX exceeded my expectations. The people I met blew me away with their stories, the focuses of their blogs and all of the places they had been. I was extremely motivated after meeting hundreds of passionate travel bloggers, so I decided to create a familiarization tour (FAM), called BR Foodie FAM, that would highlight the culinary scene of Baton Rouge and invite bloggers I had met at TBEX. 

When I tell you these travel bloggers are passionate, that's no lie. I got home and started looking at some of their blogs extensively and I understood how evolved the blogging world has become and it's no joke for it to be a full time job, plus some! 

After about two weeks of e-mailing bloggers back and forth, I finally had my list nailed down. I had six travel bloggers that I couldn't wait to meet in person. 

Readers, meet some wonderful travel bloggers, a.k.a., my new best friends: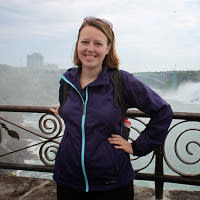 Caroline Eubanks
Caroline is the blogger behind Caroline in the City and a freelance writer. This native Atlantan spent four years at university in Charleston before choosing a life of perpetual travel. After a summer volunteering in Thailand and sailing in Croatia, she made the move to spend a year in Australia. It was there she went bungee jumping, scuba diving and even held a koala.
Jennifer Drummond
Jennifer is the blogger behind Peanut Butter and Peppers. She is a night time food blogger that challenges herself by taking everyday food and making it healthier!  She shares with you some of her finds, good or bad!  You can always share with some of yours.  Oh and you'll be hearing a lot about Trader Joe's! It's her 2nd home.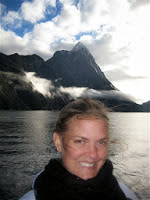 Lindsay Thomas
Linsday is the blogger behind The Traveluster. An anthropologist, geographer and international conflict resolution scholar, Lindsay shares with us that experiencing new people, places, belief systems, and cultures makes you a better person and everyone should do it! Go and travelust with her!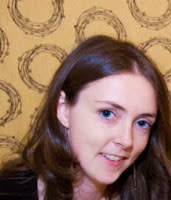 Lisa is a freelance writer and the Editor-In-Chief of Eat Drink Travel Magazine. She has visited over 20 different countries and specializes in writing about culinary tourism,  adventure travel, and the political experience of travel.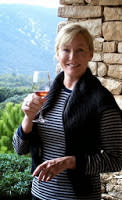 Susan is the blogger behind 30AEATS. She loves food, it's just that simple, and no matter where she may travel, it is her mission to source out the best food and product possible. She enjoys meeting the people behind the operations; from chefs, fisherman, farmers, cheese makers and distillers- just to name a few, whose work can be transformed into magical works of artistry on a plate or in a glass.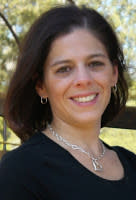 Theresa Greco
Theresa is the blogger behind The Food Hunter's Guide. She is a Philadelphia transplant who grew up in a neighborhood where fresh ingredients and a local market were always a stone's throw away. Eating dinner together every night was a ritual growing up and even though they didn't always get along, they came together over meals...


This group of bloggers was better than I could have ever imagined. To kick off the weekend, we went to Baton Rouge's premier food and wine festival, Fête Rouge, then off to Louie's Cafe, Red Stick Farmer's Market, Tony's Seafood Market, Tin Roof Brewery, White Oak Plantation for Chillin' & Grillin' then ended the weekend with a pop-up brunch at Doe's Eat Place hosted by Chef Chris Wadsworth and Jay Ducote with dishes accompanied and cooked with Tin Roof Beer! 

Whew! Listing all of the places makes me instantly full again. For a taste of what the bloggers experienced, check out some of their posts from the last month. New posts will come as published!

Lisa Jackson - Eat Drink Travel Magazine - Toronto, ON
Five Foodie Faves in Baton Rouge, Louisiana

Caroline Eubanks - Caroline in the City - Atlanta, GA
I'm Going to Baton Rouge!
Photo Friday: Baton Rouge, LA
Travel Writing Round Up
Baton Rouge

Jennifer Drummond - Peanut Butter and Peppers - North California 
Fete Rouge with a Banana Cream Pie Smoothie
Tony's Seafood Market served with a side of Grilled Cajun Shrimp & a Giveaway
Louie's Cafe / Farmers Market and Sweet Potato Hand Pies
Jambalaya and Cornbread / White Oak Plantation
Pop-Up Brunch and Sweet Potato Pie Pancakes
Baton Rouge Round Up / Weekly Recap
Trip to Tony's Seafood Market – Baton Rouge, La

Lindsay Thomas - The Traveluster - Baton Rouge, LA/Nashville, TN
Fete Rouge Celebrating Baton Rouge's Culinary Greatness
Food For Thought: Baton Rouge Pralines v. Argentina Dulce De Leche
Discovering Something New About an Old Favorite: Tony's Seafood
Callin Baton Rouge!
Baton Rouge's Local Food Evolution
A Pop-Up Brunch in Baton Rouge
Baton Rouge Dining: The New Foodie City of the South
A Two-Day Baton Rouge Culinary Tour Itinerary
Baton Rouge Dining: The New Foodie City of the South

Susan Benton - 30A EATS - Northwest Florida
Baton Rouge's Food Revolution: Savoring Louisiana's Culinary Capitol City

Theresa Greco - Food Hunters Guide to Cuisine - Phoenix, AZ 
Baton Rouge...A Sneak Peek of My Weekend
The Food Of Baton Rouge; From The Outside Looking In

We hope you enjoy! Shout-out to us below and tell us your favorite cuisines in Baton Rouge or where you're dying to go after reading!  

Posted By:
Christy Chachere, Communications Coordinator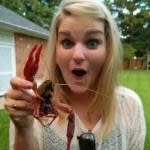 Christy Chachere is the Communications Coordinator for Visit Baton Rouge. Born and raised in Louisiana, LSU grad and now promoting our great city day after day! You can find her tweeting, facebooking, blogging, instagramming and much more for us!