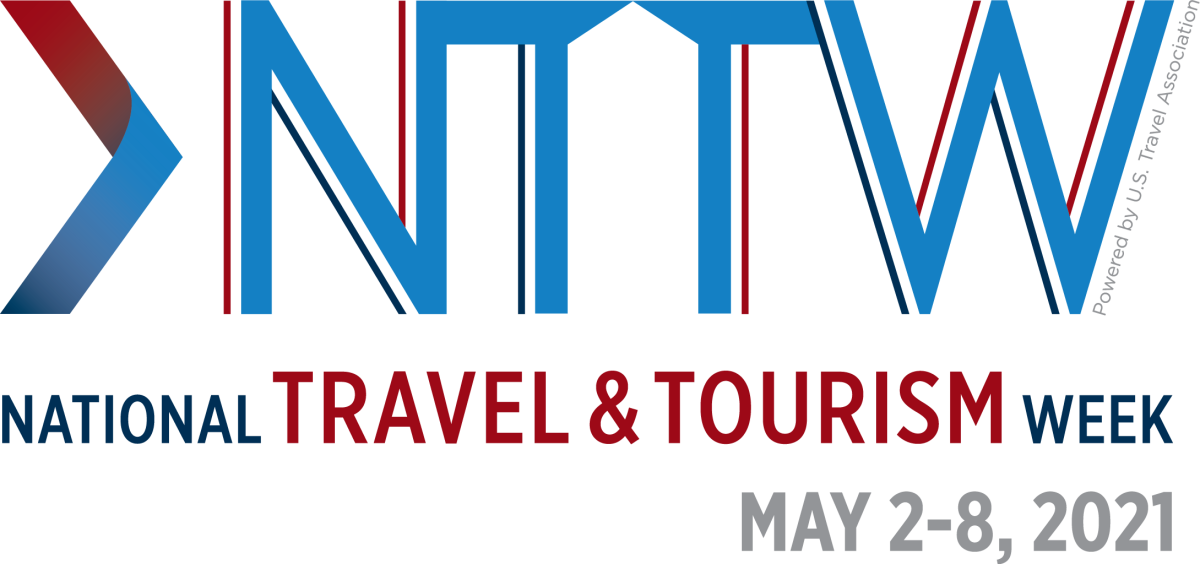 FOR IMMEDIATE RELEASE
APRIL 29, 2021
MEDIA CONTACT:
TAMARIA WILLIAMS
COMMUNICATIONS SPECIALIST
225-382-3578
BATON ROUGE, La. – Pack your bags! Visit Baton Rouge is celebrating National Travel and Tourism Week (NTTW) May 2-8, which is a tradition that's held annually during the first full week of May to highlight the value that travel has on our economy, businesses, communities, and personal well-being.
This year's theme, "The Power of Travel," speaks for itself. It's important now more than ever that we shift the focus of travel to reviving the economy and bringing life back into our communities following a devastating blow to the industry during the COVID-19 pandemic.
Travel spending is down nearly $500 billion, costing the U.S. economy $1.1 trillion. The week arrives at an opportunity to help drive recovery efforts that's cost the jobs of millions of Americans. To put it into perspective, the total number of travel-supported jobs fell by 34% in from 17 million in 2019 to just 11 million in 2020.
"Before the pandemic, travel generated $2.6 trillion in economic output, supported 17 million American jobs and delivered a $51 billion trade surplus to the U.S.—evidence of the outsized role the industry will play in America's broader economic recovery," said U.S. Travel Association President and CEO Roger Dow. "The past year was incredibly challenging, but we saw the full power of the travel industry on display in the way we united and supported one another through this crisis."
2020 was a game changer for Baton Rouge's tourism industry as the capital city suffered a dramatic hit from the public health crisis felt across the world. Our hope is to return to some of the pre-pandemic numbers we saw in 2019. Here are a few of the numbers from two years ago that we're moving towards:
# of dollars visitors spent in East Baton Rouge Parish - $882 Million (Source: UNO Hospitality Research Center)
# of jobs Tourism supports in the Baton Rouge Area – 11,500 (Source: UNO Hospitality Research Center)
# of Meeting/Conventions directly booked through Visit Baton Rouge – 340 (Source: Visit Baton Rouge)
"We know that there's a pent-up demand for travel, so the Power of Travel speaks to those that are dreaming and planning future road trips," said Visit Baton Rouge's President and CEO Paul Arrigo. "With the loss of travel and tourism over the last year, I think we as a community now better understand what Power of Travel means locally and the contributions it brings to our community, which means a healthy mix of leisure and business travel."
Together or apart, you can still celebrate #ThePowerofTravel
Tuesday is traditionally recognized as "Travel Rally Day" and many use it as an opportunity to organize in-person celebrations with their community. If you're not able to hold an in-person event, there are still several ways to get involved safely. This year, we're embracing a 'digital NTTW' because even though we all may not be able to gather together, we can use the power of social media and hashtags (#nttw21 and #PowerOfTravel) to connect and support each other from afar. Additionally, participants wear RED on this day, which is the official color of NTTW.
To learn more about National Tourism and Travel Week and how you can get involved in the Red Stick this year, go to https://www.visitbatonrouge.com/tourism/.
###
About Visit Baton Rouge
The mission of Visit Baton Rouge is to increase visitation to and awareness of the Baton Rouge Area, therefore enhancing economic impact. For more information, log onto www.VisitBatonRouge.com to access all Baton Rouge press releases, log onto VisitBatonRouge.com/media/press-releases.