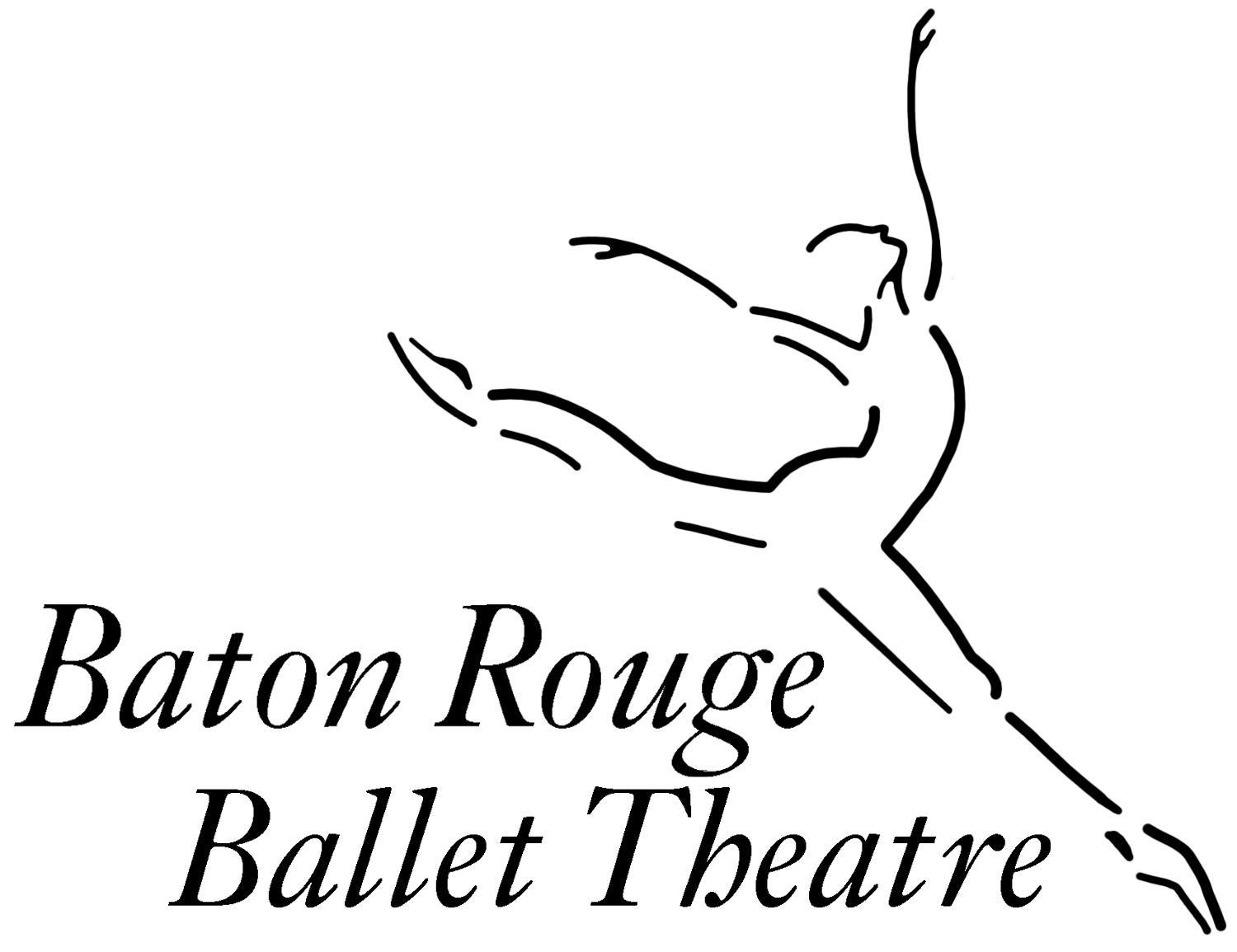 Media Contacts:
Christine Perkins
(o) 225.766.8379
christine@batonrougeballet.org
PRESS RELEASE
FOR IMMEDIATE ATTENTION
March 4, 2019
Baton Rouge Ballet Theatre's spring performance, Homecoming Dances,
to be a true Homecoming.
DATE and TIME:  May 3, 2019,  7:30 p.m. May 4, 2019, 2:00 p.m.
LOCATION:  Manship Theatre at the Shaw Center for the Arts
TICKETS:  $25-$45,  Through manshiptheatre.org, 225-344-0334 or the Manship box office
This May, Baton Rouge Ballet Theatre wraps up its "Touring our Town" season by bringing home some of their most successful alumni as they share their talents on the stage of the Manship Theatre.  Much of the choreography performed for this weekend of shows was created by former BRBT dancers who have gone on to have professional careers as dancers, choreographers, or educators. Each of these alumni dancers' career paths are unique, some trending towards ballet styles, while others have seen success in contemporary dance or jazz.  Because this mixed bill is such a reunion of rich talent, the production is being titled Homecoming Dances.  
Four unique, alumni-created works, two of which are company premiers, include;  
Beacon by Helen Daigle, former professional dancer and current ballet mistress of Louisville Ballet, a contemporary piece, set to the familiar music, Clair de Lune, allows the dancers to bring some of their creativity and movement quality to the work, making it very personal and individual  to the performers, 
Affinity by Julia Mayo, graduate of the Julliard School and current assistant professor at DeSales University, is a neo-classical piece of choreography that was created to express the friendship, camaraderie, and enjoyment of time spent together in the studio as dancers,
Tittle Tattle Ya-Ya by Taylor Mitchell, a highly sought after choreographer and teacher, is  a comic work commenting on the nature of small town gossip, that is destined to be a crowd favorite, and
Alone Together by Whitney Dufrene, current member of Doug Varone and dancers, which is another contemporary work exploring the experience of loneliness despite being surrounded by crowds of people.
Also featured in Homecoming Dances are several alumni appearances including LeTiger Walker and Rishell Maxwell, current members of Garth Fagan Dance and Emelia Perkins, of the Sarasota Ballet.  Ms. Perkins will be performing the Wedding pas de deux from Sleeping Beauty which is a perfect complement to the Garland Dance from that same ballet to be danced by the 2019 Youth Ballet.  Rounding out this remarkable mx of young talent and alumni from recent and earlier years is one of the ballets by which BRBT may be best recognized, Ballet Brahms, a stunning ballet filling the stage with dancers in romantic tutus and the elegant choreography of ballet mistress, Susan Perlis.  
Co-artistic director, Sharon Mathews says, "Baton Rouge Ballet has produced so many talented dancers and we are always so proud to share their accomplishments with our audiences.  When our alumni succeed and go to work in the professional dance world,, I think it's important for future dancers and students to experience what they themselves could be capable of.  All of Baton Rouge should be proud of these home-grown artists."
Tickets are affordably priced at $25-$45 and may be purchased through the Manship box office, at manshiptheatre.org, or by calling 225-344-0334.  Additional information at https://batonrougeballet.org/  
The 2018-19 season is supported by a grant from the Louisiana Division of the Arts, Office of Cultural Development, Department of Culture, Recreation and Tourism, in cooperation with the Louisiana State Arts Council, and administered by the Arts Council of Greater Baton Rouge.  Funding has also been provided by the National Endowment of the Arts, Arts Works.
The Baton Rouge Ballet Theatre, under the direction of Molly Buchmann and Sharon Mathews, is a non-profit organization chartered in 1960 to promote and assist the advancement of classical and contemporary dance by maintaining a performing company, presenting a high quality season, and providing dance education and community outreach.