FOR IMMEDIATE RELEASE
MAY 27, 2021
Contact: Elise Patterson
Arts Council of Greater Baton Rouge
225-344-8558
epatterson@artsbr.org
ebbandflowbr.org
artsbr.org
BATON ROUGE, La. – The 5th annual 2021 Ebb & Flow Festival Season will take place throughout the month of September 2021, showcasing the Capital Region's unique arts and cultural landscape. Arts Council of Greater Baton Rouge produces this annual event in conjunction with the City of Baton Rouge/Parish of East Baton Rouge, and multiple community partners, with events, performances, exhibitions, and concerts by local artists, museums, and organizations. This year, the Ebb & Flow Festival Season will culminate in the Grand Opening of the Cary Saurage Community Arts Center. The celebration is a return and newly imagined MPAC (Music Performance Art Community) party on September 30, 2021.
Highlighted during the month-long season will be the eight recipients of the 2021 Ebb & Flow Festival Grants including: Friends of the LSU Museum of Arts, Baton Rouge Gallery, Louisiana State Museum Friends, Inc., Opera Louisiane, Art Guild of Louisiana, Louisiana Art & Science Museum, Louisiana's Old State Capitol, and Line4Line. Funding for this grant is provided through the City of Baton Rouge, Parish of East Baton Rouge.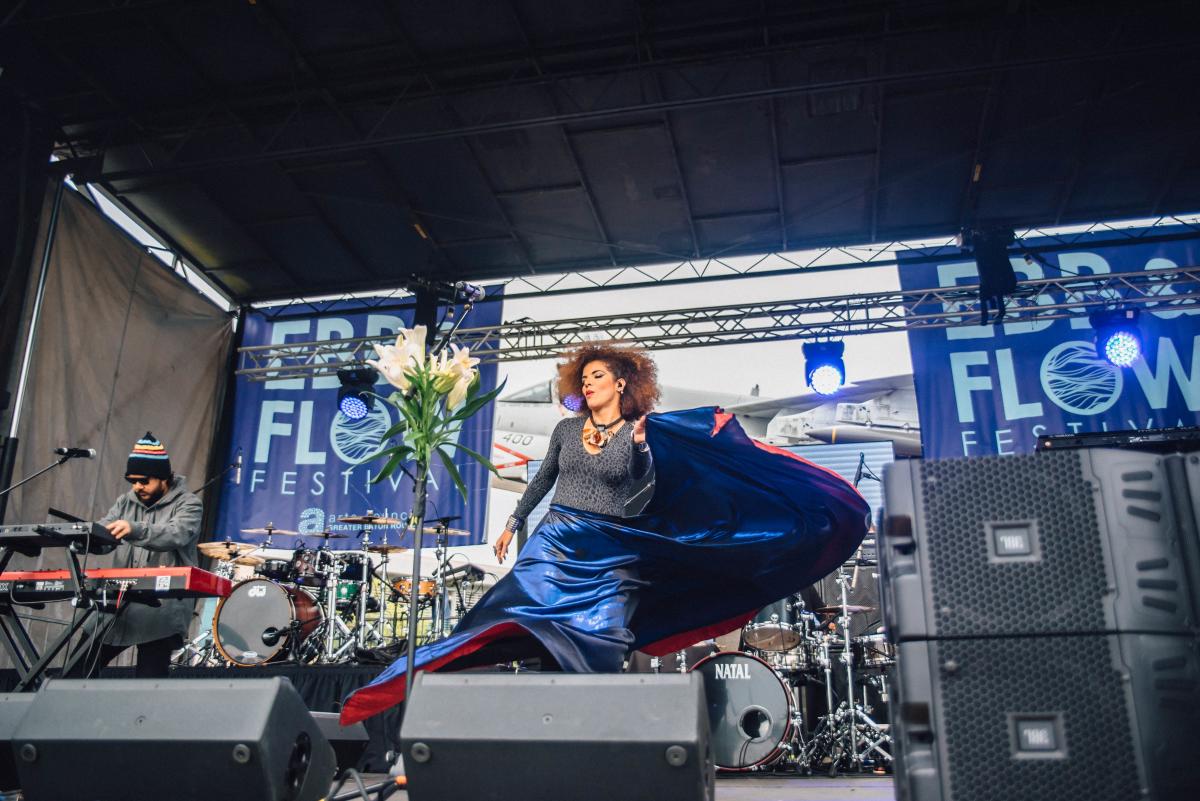 "By its definition, Ebb & Flow Festival has the capacity to change and grow in tandem with city, state and global events, and this year's month-long celebration in lieu of a weekend event is a great example of that 'go with the flow' capability," said Renee Chatelain, President/CEO of the Arts Council. "Our goal is to highlight our river culture, heritage, and history in conjunction with our community partners and residents."
For a full listing of events, please go to ebbandflowbr.org/events. A list of Ebb & Flow Festival grantees is attached to this press release.
Arts Council of Greater Baton Rouge: Established in 1973, the Arts Council of Greater Baton Rouge endeavors to promote cultural growth, economic development, and educational enhancement through the arts in the 11-parish region that it serves. As the official arts agency for the City Parish of East Baton Rouge, the organization serves as a hub for information and resources organizations and residents across the state. For more information: artsbr.org
Ebb & Flow Festival:  Inspired by Baton Rouge's identity as the capital of Louisiana and its unique location on the on the Mississippi River, the Ebb & Flow Festival celebrates artists, expands cultural understanding, encourages critical discourse, transforms urban space, promotes the collective economic and ecological connection to water, and all things that ebb and flow. For more information: ebbandflowbr.org/
# # #
The Friends of the LSU Museum of Art, in conjunction with the exhibition The Boneyard: The Ceramic Teaching Collection, will bring local ceramic artists to unexpected spaces like libraries, laundromats, and local parks and host free and accessible workshops and clay experiences for all, expanding the reach of ceramic teaching, creative engagement, and problem-solving to artists and not-yet artists of all ages. For more information: lsumoa.org/upcoming
On September 18th, Baton Rouge Gallery will pair a silent-era film with live contemporary musicians for one of the most unique and popular outdoor film series in the region - Movies & Music on the Lawn. For more information: batonrougegallery.org/movies-music-on-the-lawn
Capital Park Museum will offer month long programming which includes craft-based learning, museum advocacy for children, and Thursday night extended hour events for local artists, speakers, and musicians.  These events are part of the Negro Motorist Green Book Exhibition, a traveling exhibition of the Smithsonian Institute's Traveling Exhibition Service.  For more information: capitolparkfriends.org/events/
Opéra Louisiane has partnered with community activist Marie Constantin, Louisiana Stormwater Coalition, and the BREW agency to inspire the community to make changes in their behaviors to maintain a healthy ecosystem. Premiering on September 17th, Capital TRASH is a Louisiana-inspired mini-opera regarding the capital city's trash problem and its effects on Louisiana waterways. For more information: operalouisiane.com/capitaltrash
Throughout Festival Season, the Art Guild of Louisiana presents The River Road Show. The River Road Show is an annual national art exhibit juried and judged by a nationally/internationally recognized artist/instructor. A 3-day judge's workshop is held in conjunction with the exhibit. Historically entries represent artists from 10 - 18 states nationwide. Awards presented total $4000 in cash and prizes. For more information: artguildlouisiana.org/river-road-show/
Louisiana Art & Science Museum presents mixed-media artist Soo Sunny Park's installation as part of the "Iridescence" exhibition. The artist's installation process will be open for public viewing September 14th-17th, and will culminate in an artist's talk on September 17th. There, local audiences will have the opportunity to converse with the renowned artist and Dartmouth College Professor of Studio Art. For more information: lasm.org or exploreiridescence.com
On September 12th, Louisiana's Old State Capitol presents "Visions of an American Dreamland" with performing entertainers from local troupe Bayou Cirque, a wiener dog parade and contest, games, vintage films, craft-making, and more. The exhibit chronicles the inspiring spirit and artistry of American amusement parks and entertainment. For more information: louisianaoldstatecapitol.org
Line4Line will transform a photograph by artist Lenny Foster into two large billboards along the I-10 corridor, providing those traveling along the interstate with beautiful artwork that celebrates Black males as readers. For more information: line4linebr.org.